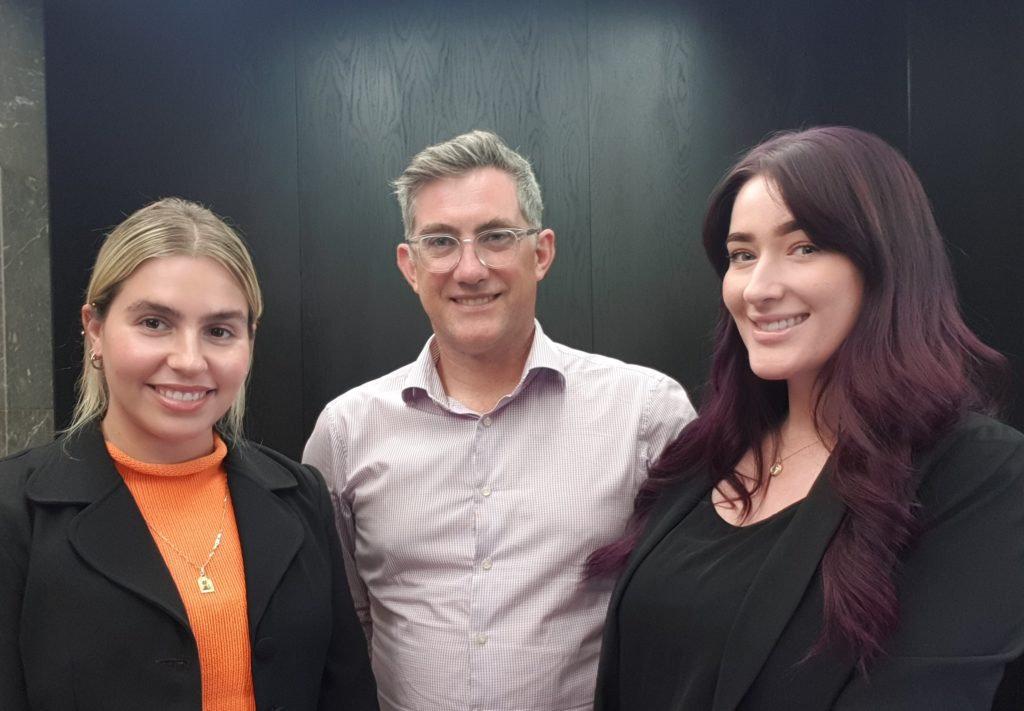 It has been a whirlwind 3 months here at Plan B. We have a new look team, as we welcomed Ashleigh Sperlinga in late July, and as of this week, Alex Hunt.
Ashleigh has developed into a wonderful Resourcing Consultant in a short period of time, and with all going to plan, it won't be long before she's a budding 360 degree consultant! Originally a temping contractor for Plan B a few years ago, Ash's background has been in Customer Service, Beauty Therapy, Retail Energy and Sales. Ash says her time at Plan B has been exciting and challenging, and continues, "For the first time in my career I can really see a future in recruitment. With the depth of knowledge and support from John, this is something I have loved exploring and seeing myself grow in so quickly, I'm excited to see where it takes me! Now expanding with Alex here, I can't wait to see what we can all achieve as a team. "
Originally from New Zealand, Alex has many years experience background in recruitment coordination – most recently within top-tier management consulting, and previously with boutique recruitment and – like Ash – beauty therapy! Now at Plan B, Alex is, in her own words, "looking forward to developing my skillset, with mentorship and encouragement from John as well as my awesome colleague Ashleigh. I am excited for this opportunity to grow and take the next step in my career. Watch this space! "
Welcome on board girls!
With the addition of these wonderful workmates, I'm hoping to spend a lot more time with our clients, adding value and getting the Plan B word out there to the world. There's plenty of exciting times ahead!