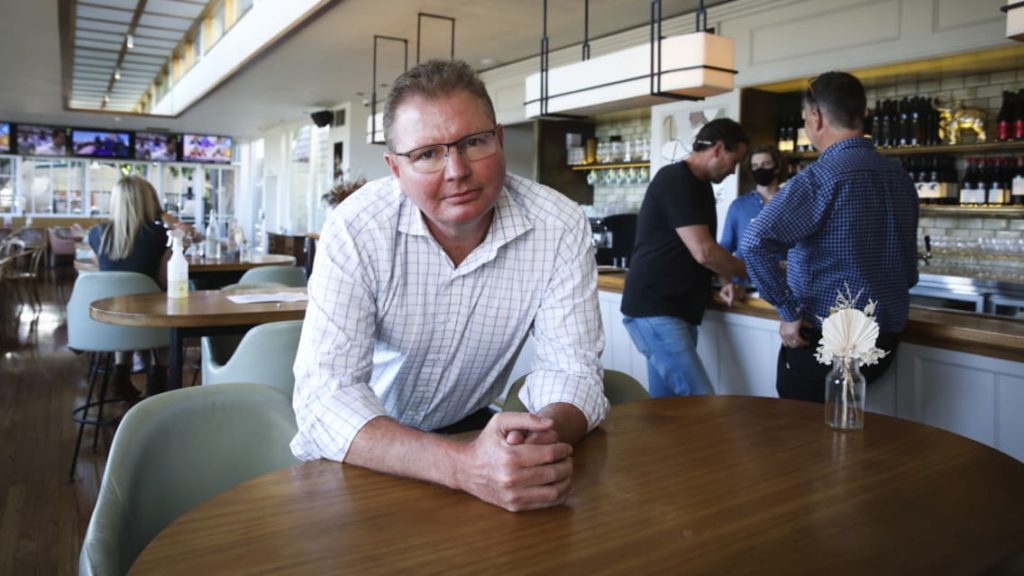 The waiter who used to stack pancakes at your favourite cafe may now be pulling shifts on a building site, and there's no foreign backpackers around to replace her.
Such is the dilemma bosses are facing as Australia's two largest cities roar back to life after long coronavirus lockdowns and borders finally unlock business and holiday travel. They could be fighting over more than 500,000 positions.
Hospitality, retail, healthcare and construction are the industries tipped to struggle most, although the latter sucked up some of the slack left by the former when restrictions hit because building was given greater licence to continue than having fun or shopping for unessential things.
Half a million payroll jobs disappeared in NSW, Victoria and the ACT between June and September, when COVID-19 clamps were in place. While many of them will bounce back quickly as cities reopen, there's still a big hole in Australia's workforce.
The stream of skilled migrants and travellers on temporary work visas has been turned off since March last year. Businesses ranging from big consulting firms to farms and the local florist are feeling the pinch. Foreign students who might've pulled coffees in Chapel Street are increasingly headed for Victoria, Canada.
"It's like we've been hit with the perfect storm," says Craig Laundy, whose family controls dozens of pubs and other venues across NSW. "It's not just hospitality … we need to think practically about how we solve the labour shortage."
Woolworths today ordered its 170,000 staff across the country to get vaccinated, and rivals Coles and Aldi have similar plans afoot. The supermarket giants have been struggling to keep enough staff on the frontlines, in part because of health regulations requiring self-isolation.
Hitting 70 per cent vaccination targets means those rules and other restrictions are lifting for people who are double jabbed, even with the virus still circulating in the community. Melbourne is just hours away from the end of its long lockdown, though Victoria reported 2232 new infections and 12 deaths today.
In NSW, parents will get $250 from the state government to spend on eating out, entertainment or accommodation, under a $2.8 billion stimulus package. The vouchers are a thank you to parents for homeschooling kids during lockdown, Premier Dominic Perrottet says. Spend them at gigs, musicians cried.
Queensland – which has a new single-infection scare on the Gold Coast – is still wary of infected states, and is encouraging businesses to mandate vaccinations.
The labour shortages will help reshape the workplace as the ability to work remotely becomes a recruiting tool, national affairs columnist Jennifer Hewett writes. Telstra boss Andy Penn reckons his thousands of employees may only hit the office two days a week. Business travel will be different too, with fewer professionals making the Sydney-Melbourne rat-run unless it's absolutely necessary.
Rohan Sullivan, Australian Financial Review, 21 October 2021