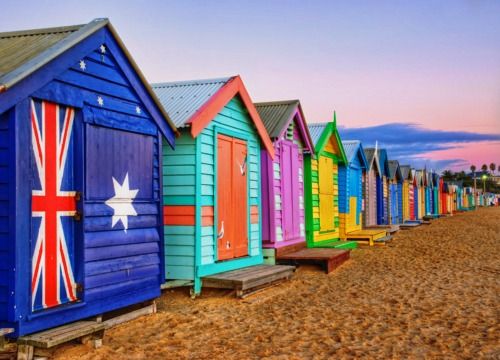 When I visited Melbourne in 2013 with my partner, his brother joined us. He was on a Working Holiday Visa, but had never been to Australia, didn't know anyone here and didn't know whether he would stay and work or flutter his cash away and return to the UK. When my partner and I left, the little bro didn't know a soul. He stayed in a budget hostel on Elizabeth Street, and luckily found a good job on
Gumtree.com.au
. During the day he was a professional, but by night he was paying a small fortune to share a dorm with 9 partying males, living out of a locker. He needed to move.
He has now been in Melbourne for 4 years and has been granted Permanent Residency (lucky for me as I had a room with my name on it when I returned)! Here are his two top websites for finding somewhere to live and thrive in the City by the Bay:
Searching for a place in a houseshare was his first step out of that fun-filled dorm room.
Flatmates.com.au
works well in a few ways. You can create a profile to sell your best qualities to prospective new housemates, search for listings, or if you are in a houseshare looking for a new roomie you can search and advertise. It has helpful search categories (e.g. couple, group) and the website is non-cluttered. Popular areas Working Holiday makers and expats choose to live include St. Kilda (beach, bars, restaurants and rollercoasters), neighbouring Windsor (the infamous Chapel Street nightlife on your doorstep) and Fitzroy (quirky street art, pretty Victorian townhouses and happy hours galore).
A houseshare has its peaks and pits, and housemates aren't always on the same wavelength. However, once he had figured out his gang within the house and they all had a few payslips under their belts, they teamed up to find their own rental.
Gumtree.com.au
came up trumps. Often on large property sites like Domain, rental listings are managed through an agent. The competition for accommodation in Melbourne is high, and an agent would take almost any tenant over one with a Working Holiday Visa due to the shadow of impermanence it casts. Gumtree rental ads on the other hand are often posted directly by the landlords, who, on the whole, are more willing to hear a Working Holiday maker out. He successfully found two rental properties through Gumtree whilst on a temporary visa – one in South Melbourne when on a Working Holiday Visa and another in a Bayside suburb closer to his job when on a Temporary Work (Skilled) Visa.